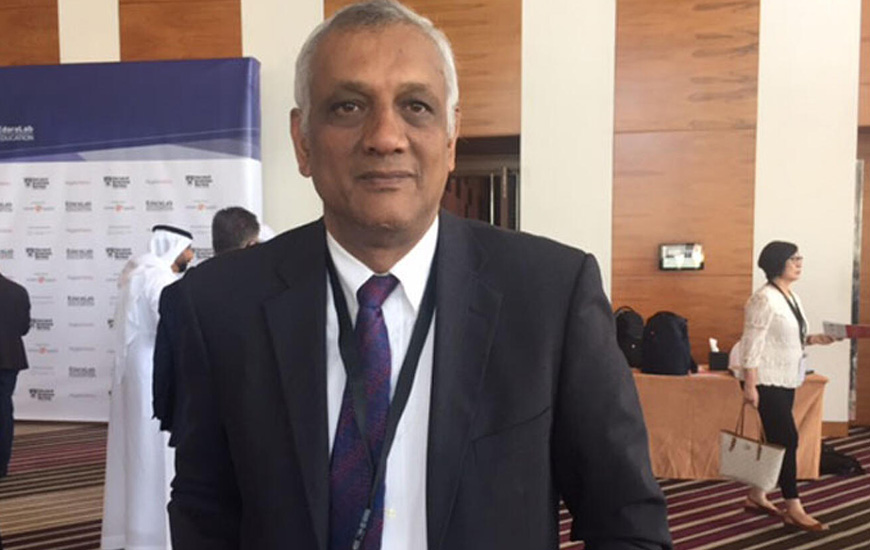 Artificial intelligence (AI) technology is helping teachers customise their teaching methods in the classrooms, according to education experts.
Ramesh Jagannathan, New York University ­- Abu Dhabi research professor of engineering, vice-provost for innovation and entrepreneurship and startAD managing director, said that unlike the traditional standardised curriculum, AI can personalise learning and teaching experiences as students are given lessons and assignments based on their abilities and how fast they can grasp concepts. 
"With the technology and AI, we are able to make education more current and relevant for the 21st century," Jagannathan told Khaleej Times on the sidelines of the 'Education for the Future' conference, which was held in Abu Dhabi on Monday.
"Lots of studies have revealed that a person learns better if they are taught based on their personal style of learning. And this is possible with artificial intelligence. If you are able to relate to the education that you are getting, your long-term memory can store what you've learned, and you will be able to retrieve it as necessary."
The professor noted that in the traditional way of teaching, one cannot use a technique that is different for each and every student. 
The new technology provides teachers with information about a student's learning challenges and difficulties; allowing them to focus on the pupil's problem areas, thus improving their performance, said Jagannathan.
"Teachers also have to be well-versed with the technologies. They have to learn about the technological innovations so they can easily pass them on to their students."
Christopher Stone, global chief education officer, Gems, said: "Schools need to adopt new technologies so as to improve students' learning. Personalised education is very important today, and this can only be provided through the use of technology," Stone told the conference. He noted that students should be taught how to work for themselves, including how to take risks, the possibility of making mistakes, and how to learn from these mistakes.
"Schools should prepare students to become job creators by implementing AI-based coding curricula," said Stone.
"It's not just about making students employable in the future but making them future employment creators using the new technologies."
Experts said that with technologies improving economic growth in various nations, a new form of global entrepreneurial capitalism is expected to take over. Entrepreneurial economies shouldered by startups and SMEs would lead to an exponential rate of new job creation across the board, they said.