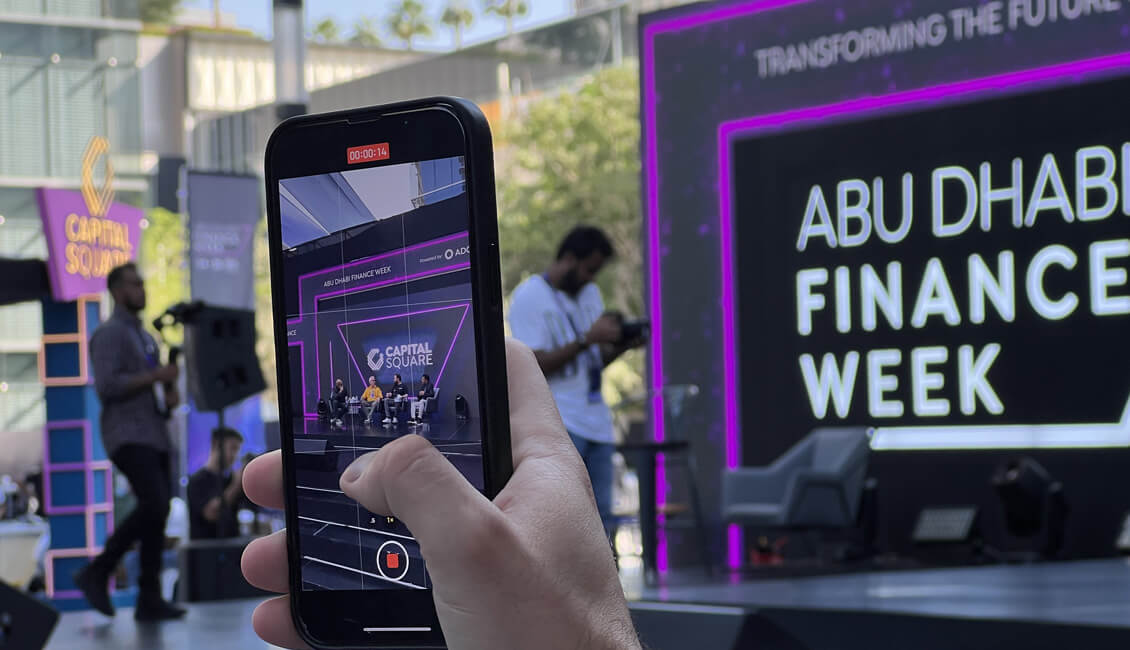 It's a good day to be in tech in the UAE
These are good days for tech entrepreneurs in the UAE. A white paper released by Mastercard during GITEX Global 2022, showed that fintech startups in MENA recorded a 183 percent growth in funding in 2021, with most of the fintech funding deals (32 percent) and funding capital (49 percent) focused on the UAE.
This growth is being helped by a range of initiatives that place the UAE at the forefront of fintech adoption. Abu Dhabi Global Market (ADGM) has a developed fintech regulatory framework and a highly active fintech sandbox that provides a controlled environment to develop innovative solutions.
The UAE's Securities and Commodities Authority established a system of laws for anyone who wishes to offer crypto assets within the UAE back in 2020, while the Dubai Financial Services Authority (DFSA) in 2021 published a consultation paper, Framework for Regulating Security Tokens concerning DIFC's regulation plan for the free zones.
In May last year, the Dubai-based free zone DMCC launched its Crypto Centre, a hub designed to support businesses operating in the crypto and blockchain sectors.
As a result of this continued build-out of infrastructure, the UAE houses almost 50 percent of the Middle East fintechs. The question now is how we build upon this infrastructure to benefit SMEs and the economy at large in the region.
Banking on innovation
We expect to see more innovations within banking in 2023. Demand for digital payments and other fintech services surged during the Covid-19 pandemic as more people used online banking and other contactless technologies.
The UAE recently approved a new digital banking platform, Wio, backed by ADQ. Last year saw the launch of Yap, and other digital banking offerings such as Liv by Emirates NBD and Mashreq Neo.
But what is really helpful for fintechs is the work being done to help resolve issues related to regulation, payments, raising funding rounds, among others.
Abu Dhabi-based NymCard has partnered with Fintech Payment Solutions to bring end-to-end payment solutions in the region. This will help this new generation of neobanks deliver digital solutions to Emirati businesses and consumers.
This summer, Abu Dhabi Islamic Bank (ADIB) launched its first application programming interface (API) developer portal, allowing fintech developers to build new products that interact with the lender's platform.
This will have enormous benefits to fintech startups. As artificial intelligence and machine learning continues to develop, fintechs will be able to harness enormous amounts of data, creating a positive feedback loop of new products and services, underpinned by information on their customers' needs.
As the managing director of startAD, the global startup accelerator powered by Tamkeen and anchored at NYU Abu Dhabi, I've had the privilege of seeing how these developments are aiding and catalysing startups in the region.
New rules
Moving forward, greater access and collaboration is needed between banks, regulators, and industry players, including startups. Financial services will become more efficient, competitive, inclusive and decentralised as a result of these relationships and shared objectives.
As previously mentioned, regulation of the financial technology sector in the region is on the rise, with the UAE leading the way. The next stage is for cross-border collaborative partnerships to allow companies from one country to operate seamlessly in the other.
These developments will allow fintechs to disrupt and come to the market faster. Big organisations find it very difficult to disrupt their business models, including banks. In contrast, startups are bringing sophisticated technology to the market, and Abu Dhabi is serving as a launch pad for global entrepreneurs to build and scale their business across the MENA and South Asia region.
The MENA region is expected to have 45 fintech unicorns by 2030, a tenth of global numbers. Exciting times are ahead this year for businesses, and consumers will reap the rewards.
For all the latest business news from the UAE and Gulf countries, follow us on Twitter and LinkedIn, like us on Facebook and subscribe to our YouTube page, which is updated daily.