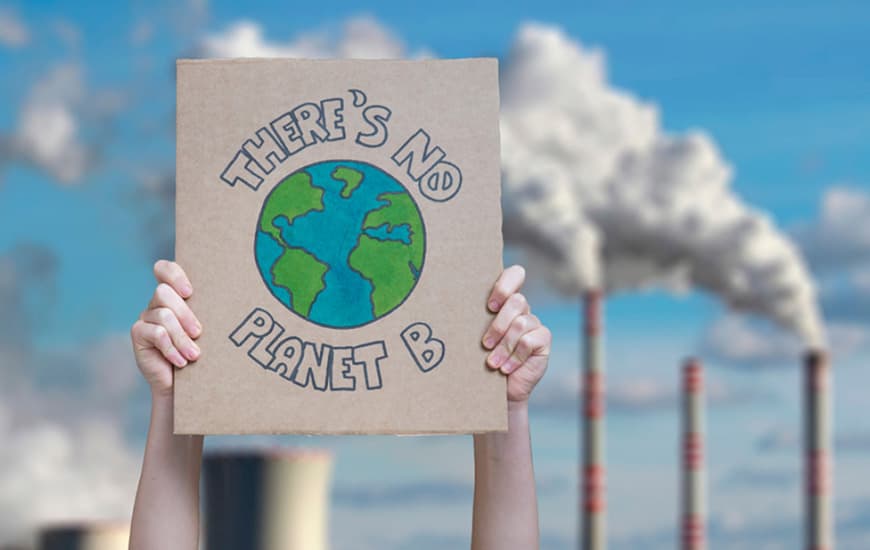 We live in an increasingly urbanized world, in which the pace of the growth of cities is getting faster and faster. In 1950, 30% of the world's population lived in cities; according to a UN report, by 2050, 68% of the globe's population will be living in urban centers. 
2050 will also mark an important moment in the development of our climate: according to current projections, the year will mark the moment that the world slips past the threshold of two degrees centigrade temperature increase. 
In the next thirty years, humanity has some difficult challenges to face up to. We have our task clearly cut out in that, we have to find ways of generating key capabilities to overcome these new challenges. In order to live up to goals related to climate responsibility, new technologies have to be found to change the ways in which we live. 
As a start, we must endeavor to make our cities sustainable and green, promote a circular economy which minimizes the waste of materials, and develop agricultural practices to ensure a sustainable food chain.
Such progress is challenging, but not insurmountable. It is truly, this century's moon-shot. 
However, such change requires boldly innovative technologies, and the youth of today's world are ready to combat them. Through engaging them, and ensuring that they are involved with the central challenges of our world, we can ensure that they are the key builders of new responses to these global issues.
Companies that started as student tech start-ups fifteen to twenty years ago are now leading the world in technological change, and Google, Facebook and Amazon have all become high profile examples of how entrepreneurial spirit is revolutionizing the world.
In the face of the imminent temperature rise, and the added complexity of trying to navigate this in the context of rapid urbanization, the need for entrepreneurial spirit is becoming ever increasingly prevalent and relevant. Silicon Valley emerged as an innovation hub catering to a particular kind of consumer. A new consumer has now arisen – the global middle class from India, China and Africa that need specific products and solutions to their challenges. Local innovators are solving these challenges are the need of the hour.
Examples abound of current tech start-ups that are seeking to tackle these major issues. Full Harvest, for instance, is aiming to improve agricultural sustainability by cutting down on food waste, seeking to eliminate the 20 million pounds of 'ugly' produce that go to waste each year in the United States. The startup has built an online B2B marketplace which allows farmers to connect with food companies and ensure imperfect surplus produce doesn't go to waste. 
Another exciting example is Oorjan, which was founded in Mumbai, India, as a start-up in 2014. The company looks to provide affordable, smart solar panels to business, houses and apartments. Through offering catered, business smart financing options, alongside cutting edge technology to support the process of solar capture, Oorjan represents an shining example of the power of entrepreneurship in creating smart cities. 
Or Food4Us, created by a team of students at BITS Pilani who graduated from Beyond The Pitch 2018 with the support of startAD, looks to reduced food waste by producing a platform for supermarkets, restaurants and the general public to be able to donate food for non-profit organizations. Through such efforts, start-ups are at the forefront of creating a circular economy that can reduce waste and production costs that better impact the global agricultural cycle.
The development of such projects is encouraging, yet to achieve this moon-shot target, we need to ensure that investment in entrepreneurship continues unabated. Education centers need to provide training to enable young people across the world to create solutions to problems on which the clock is running out on.
It is additionally important to ensure that the provision of climate focused entrepreneurship training is accessible to all the world's innovators, and not just the ones who live in North California. Whilst exciting projects can be found in India, in Africa and here in the Middle East, more can be done and should be done to enable young people from across the globe to develop their abilities in entrepreneurship.