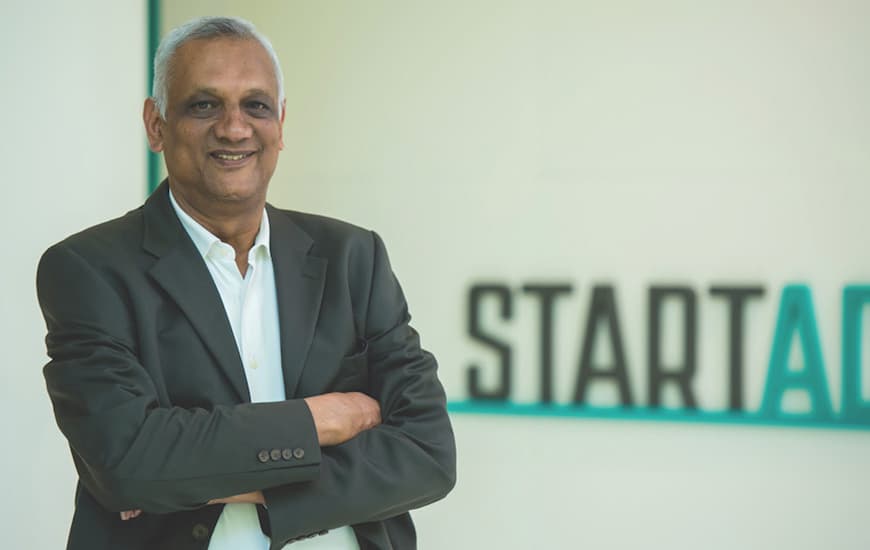 One striking statistic often quoted is that 65 per cent of the jobs students will engage in do not yet exist today. While it is a brave person who would predict the future in such precise terms, it is undoubtedly true that the world is changing more rapidly than ever before thanks to technological advancement.
Young people know this, and their uncertainty is exacerbated by unemployment figures in the Middle East and North Africa (MENA) that are highest in the world, according to the Arab Development Portal, at 27.2 per cent in the Middle East and 29 per cent in North Africa – which is more than double the global average.
Fortunately, this demographic also possesses a 'can-do' mentality. SMEs contribute to over 80 per cent of the UAE's economy, with 40 per cent of young Arabs wanting to start their own business in the next five years, rising to 55 per cent in the GCC.
Furthermore, with the proliferation of artificial intelligence, for the first time in human history, technology is poised to help shine the cultural identities of individuals and societies across the world in an uncompromising way. In this context, I am reminded of the expression, "If you teach someone how to fish, that someone will feed themselves for the rest of their life". Following this profound philosophy, we can turn the challenge on its head and teach everyone entrepreneurship skills to create new jobs. In this process, in addition to taking control of their future, they would play a direct role in guiding the UAE's knowledge economy transformation.
So what are their chances for success?
Laying the groundwork
Turning the will to succeed into a viable pathway starts with education, and students must develop an entrepreneurial mindset from a young age. Although AI and automation are increasingly important, they do not replace human skills including resilience, managing challenges and a creative mindset. It is important to build a strong team for support as well as collaboration, which is another skill that must be honed early.
The UAE government has recognised this opportunity and has promoted STEM initiatives over the past few years at all levels, as it works toward the UAE Vision 2021 goal to develop a knowledge-based, highly productive, and competitive economy, driven by entrepreneurs.
Outside of education, a raft of recent initiatives is laying the foundations for entrepreneurs to build upon. Youth Hub X in Abu Dhabi is a platform to connect youth and launch their ideas. Area 2071, an innovation ecosystem in Dubai, attracts the brightest minds to design the future. Dubai Next is a crowdfunding platform, launched in May, that allows innovators to secure funding to launch their projects. The Ministry of Climate Change and Environment (MOCCAE), launched the Youth Food Security Stations in June, aiming to encourage young Emiratis to pursue careers in agriculture and establish high-tech farms.
But most importantly of all, young people are contributing with ideas that can – and in some instances will – change the world. For example, I have been privileged to work with an entrepreneurship incubator on a programme that featured a range of ground-breaking ideas for the retail sector, such as a platform that uses AI to analyse customer and product data to generate personalised clothing recommendations. Another digital platform enhances e-commerce websites, apps and online stores by using augmented reality to allow users to try on clothes virtually. And a mobile application uses a sign language keyboard and 3D character animations to translate text and audio to sign language and vice-versa.
These three examples are all from UAE-based entrepreneurs. Their inventiveness leads me to wonder at the sheer force of creativity that could be applied to other markets and sectors, given the depth of talent in this region.
We've seen this same spirit of entrepreneurship and creativity among UAE university students between the ages of 18 and 25, who are passionate about developing tech-enabled solutions for global challenges outlined in the UNDP's Sustainable Development Goals.
Unique innovations include microplastic clean-up drones, recycled plastic bricks, and building sheets for construction and design, along with integrated medical and learning platforms. Any one of these ideas could have a dramatic impact on the environment and quality of life for entire communities. And it would also make sound business sense, given the current global market size for conscious investing has been estimated at $715bn, according to UBS Global Wealth Management.
Next steps
With the support of our education sector, industry, and the government, opportunities abound for talented young people to turn these ideas into viable business solutions – and the numbers support this view. The fDi Market report ranked Dubai 11th globally and first in MENA for venture capital investments in 2020, with UAE-based startups raising $577m in venture funding – 56 per cent of the MENA total for 2020.
Added to this are the ever-evolving laws to support small businesses, such as five-year visas for entrepreneurs and the recent 100 per cent foreign ownership law. Less well-known technical assistance includes the Hamdan Innovation Incubator signing an MoU in June with the International Consultant Law Office to provide legal consultancy to SMEs and entrepreneurs. All these changes, large or small, have helped the UAE rise to 16th on the World Bank's ease of doing business index, as it marches upward, playing a defining role in MENA entrepreneurial economies. In the 'starting a business' topic, the UAE scores 94.8, ranking 17 out of 190.
Even more opportune, these young business leaders will be able to use this strong regional platform to reach out to the two-fifths of the global population – more than three billion people – who are aged under 25. And if I can finish where I started, with a prediction of my own, I would argue that this diverse, connected generation has the passion, the commitment and the knowledge to change the world.
Ramesh Jagannathan is the managing director of startAD and vice provost for Entrepreneurship at NYUAD