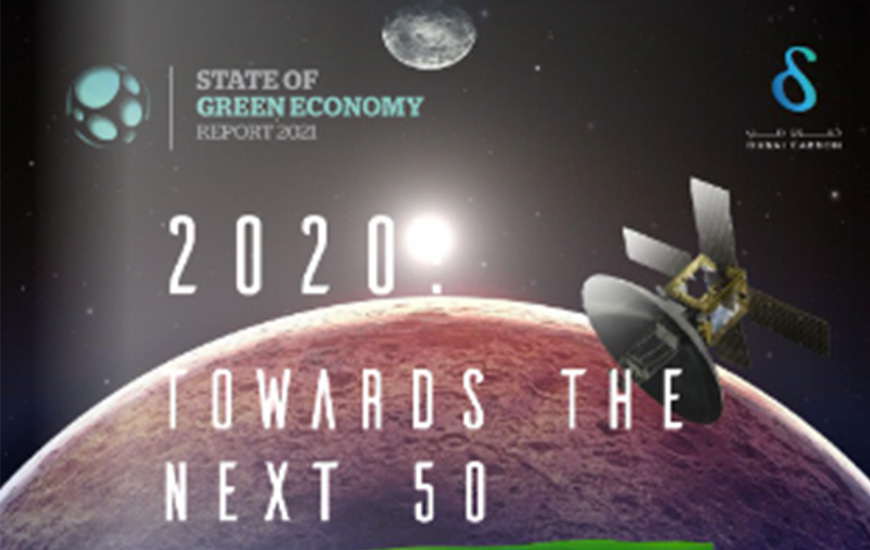 The State of Green Economy Report (GER) is the official publication of the World Green Economy Summit (WGES).
It is a compendium of knowledge, spearheaded by the World Green Economy Organization (WGEO) in partnership with key government and private entities reporting on the status of the UAE's green economy in international platforms. 
Under the theme "2020: Towards the next 50", the year 2020 saw the UAE lay foundations for the biggest national strategy to prepare the country for the coming 50 years and for its Golden Jubilee celebrations in 2021. GER 2021 is dedicated to the official theme of the year 2020 and structured as per the following focus areas: economy, education, infrastructure, health, and media.
It showcases those initiatives that will contribute to the country's development for the upcoming 50 years.