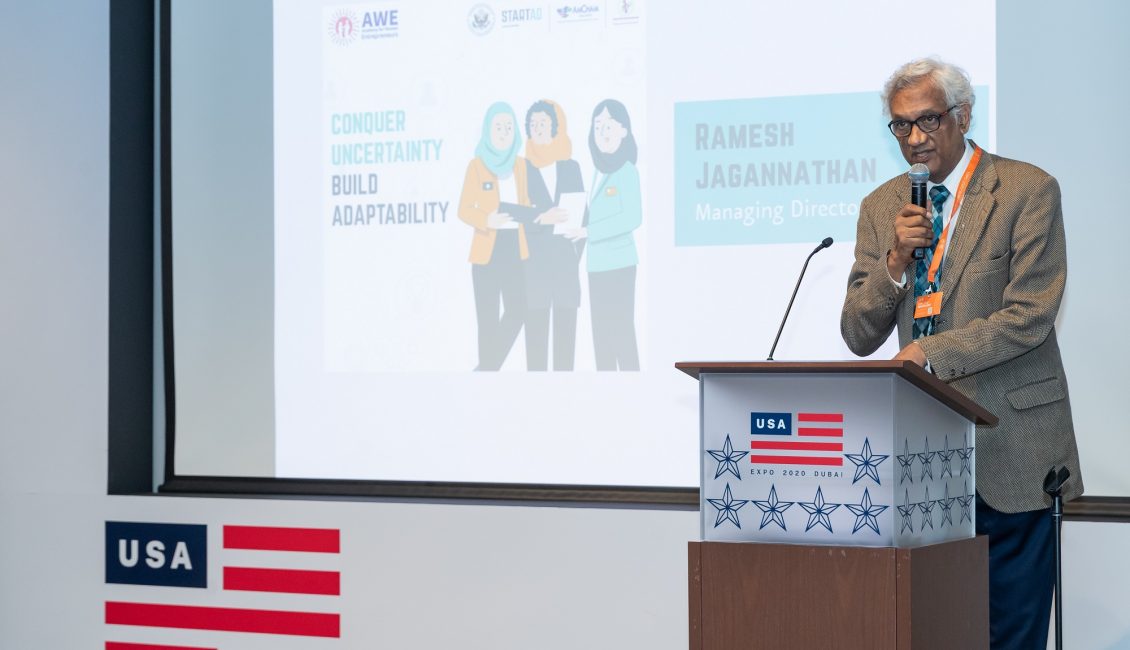 The US Mission to the UAE, along with startAD, the Abu Dhabi-based global accelerator powered by Tamkeen and anchored at NYU Abu Dhabi, hosted a closing ceremony at Expo 2020 Dubai at the USA Pavilion on International Women's Day (IWD) to mark the completion of the second UAE edition of the Academy for Women Entrepreneurs (AWE) programme.
Highly customised for the local market, AWE enables women-owned SMEs in the UAE to develop business resilience and adaptability in a post-pandemic economy. The six-month intensive online programme is run along with ecosystem partner, AmCham Abu Dhabi, and delivered by Grow ME International.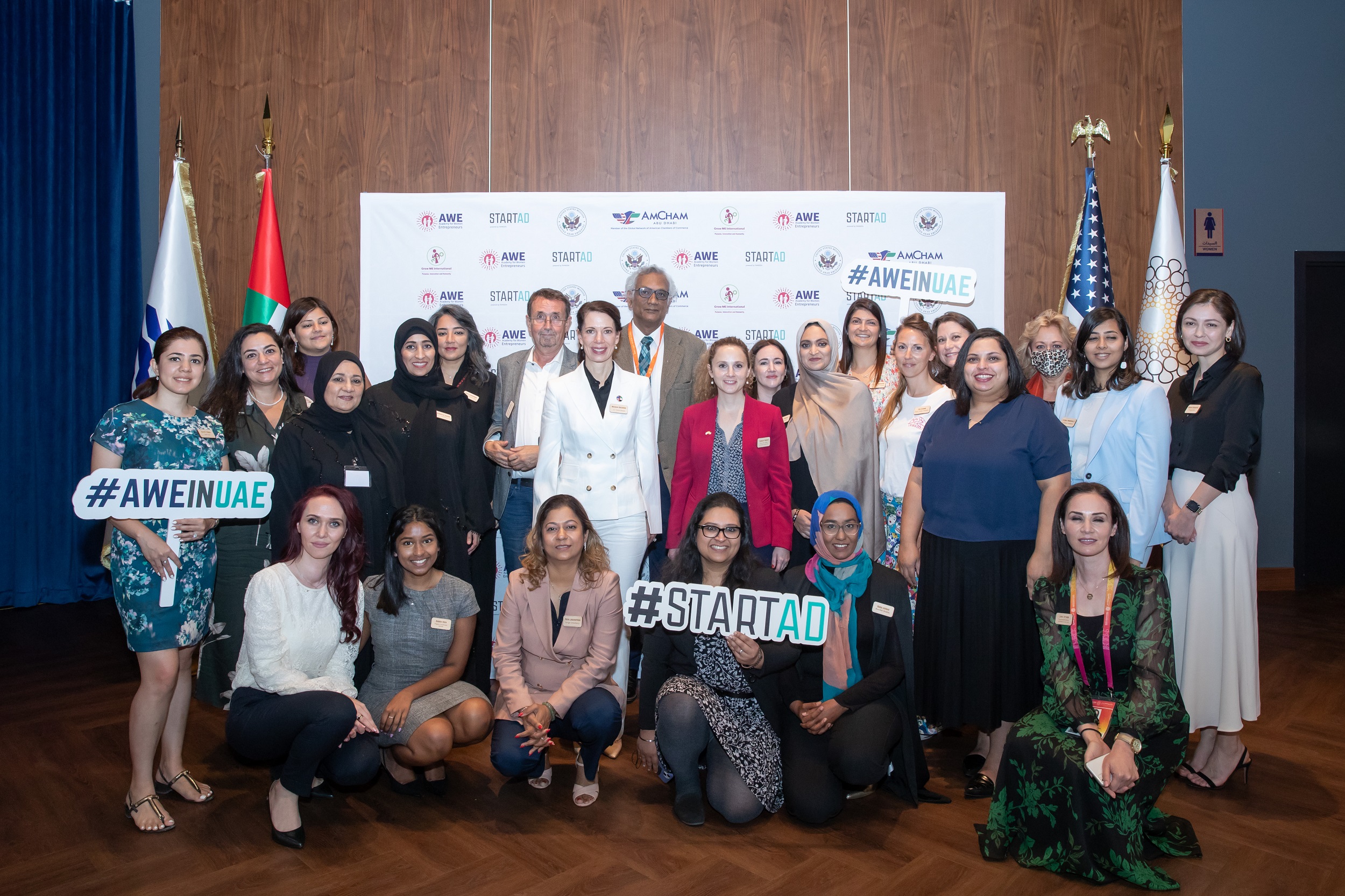 Twelve female-owned businesses covering seven nationalities, including three Emirati-founded businesses, were selected from over 200 applicants. They operate across eight sectors ranging from hospitality and education to sustainable construction and e-commerce. As a result of the programme, each participating business demonstrated significant progress.
Collectively, the businesses secured 34 new commercial contracts, expanded to six new markets, and built 4 strategic partnerships. One of the businesses grew its customer base from 50,000 to 70,000 individuals, while another of the cohort digitised its entire processes.
Meghan Gregonis, US Consul General in Dubai, said, "The Academy for Women Entrepreneurs (AWE) has helped more than 16,000 female entrepreneurs in 80 countries around the world grow their businesses and adapt to new economic realities under COVID-19. AWE promotes women's economic opportunities and ensures women have the skills, capabilities, and resources needed to participate and excel in the economy. We're proud to partner with startAD, AmCham Abu Dhabi, and Grow ME International to bring AWE to entrepreneurs in the UAE."
For her side, Hana Barakat, Associate Director of startAD, said, "We are proud to partner with the US Embassy to aid the rise of female entrepreneurs who will help power future innovation and sustainable growth in the UAE and beyond."
WAM/Lina ibrahim/MOHD AAMIR