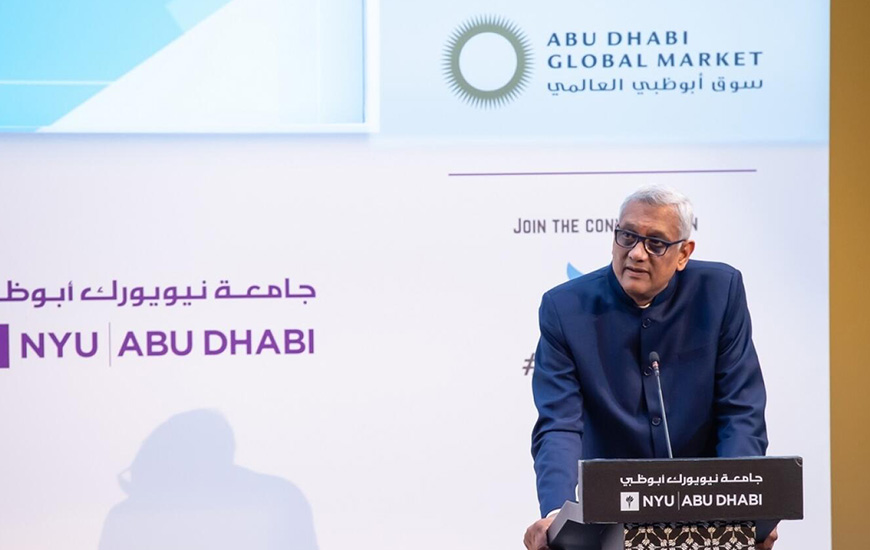 The coronavirus pandemic has adversely impacted businesses of many SMEs and startups, but it has seen some great innovations to counter the crisis, a top official from startAD said in Abu Dhabi.
StartAD is an Abu Dhabi-based global accelerator steering seed-stage technology startups to launch, develop and scale their ventures.
Its managing director, Ramesh Jagannathan, underlined that despite challenging economic conditions, startups have shown remarkable resilience and adaptability.
"This is a testament to their creative mindsets allowing them to effectively pivot their solutions to cater to current market needs. This is innovation in the truest sense of the word, and we find that in times of crisis, the world's greatest innovations are unearthed," Jagannathan told Khaleej Times.
He noted many startAD alumni have adjusted their businesses amid the pandemic.
Among them are Hexpressions, which creates modular furniture from recycled paper, but during the pandemic shifted to producing cheap and easy-to-assemble hospital beds and isolation cabins from cardboard. Searchie, which normally provides AI video solutions for recruitment purposes, created a video-screening platform for employers to remotely screen team members for symptoms of Covid-19. DesignHubz, which assist retailers in creating Web-based augmented reality solutions, have helped businesses forced into lockdown to virtually share their products with audiences.
Jagannathan said the entire focus is on helping startups through Covid-19.
"The pandemic has presented difficult challenges for entrepreneurs whose sources of funding and customer base are currently fragile. We have transitioned our current programmes and training online and we're making plans to fully support our community virtually for the coming months as the Covid-19 situation begins to resolve."
StartAD, in association with VentureSouq and Scalable CFO, launched 'Runway Grants' totalling $30,000 to be awarded to startup alumni in the UAE that have been adversely impacted by Covid-19. Recently, as part of the startAD Corporate Sprint Accelerator programme, Lightified received the Alec Innovation Award worth $10,000.
New economic landscape
Earlier this year, Abu Dhabi announced exempting startups of performance guarantees for projects up to Dh50 million and subsidies for electricity connection fees for this year.
The government and financial institutions have implemented additional measures, including fee waivers and helping SMEs address loan repayments and other measures.
Jagannathan noted the government has a central role to play hand in hand with entrepreneurs in directing the new economic landscape.
"The UAE is fortunate to have very strategic, innovative and powerful leadership that will help to foster new opportunities both in SMEs and startups that will facilitate businesses to come out on top," he said.
"What we have already begun to see, and will continue to witness, is the shift in mindset and evolution in products. Entrepreneurs by nature develop a product to fit a specific market need and so are well-placed to identify this shift in requirements and pivot accordingly. Understanding people's lives and their needs is a key part of what defines a great entrepreneur. Through this process of uncovering your customer, you can design, build, and sell a product that is relevant to current market requirements regardless of market volatility including a potential second Covid-19 wave."